JOBka


THE COMPANY IN YOUR POCKET

Your gateway to company systems and the centre
of important information for your employees.


Request demo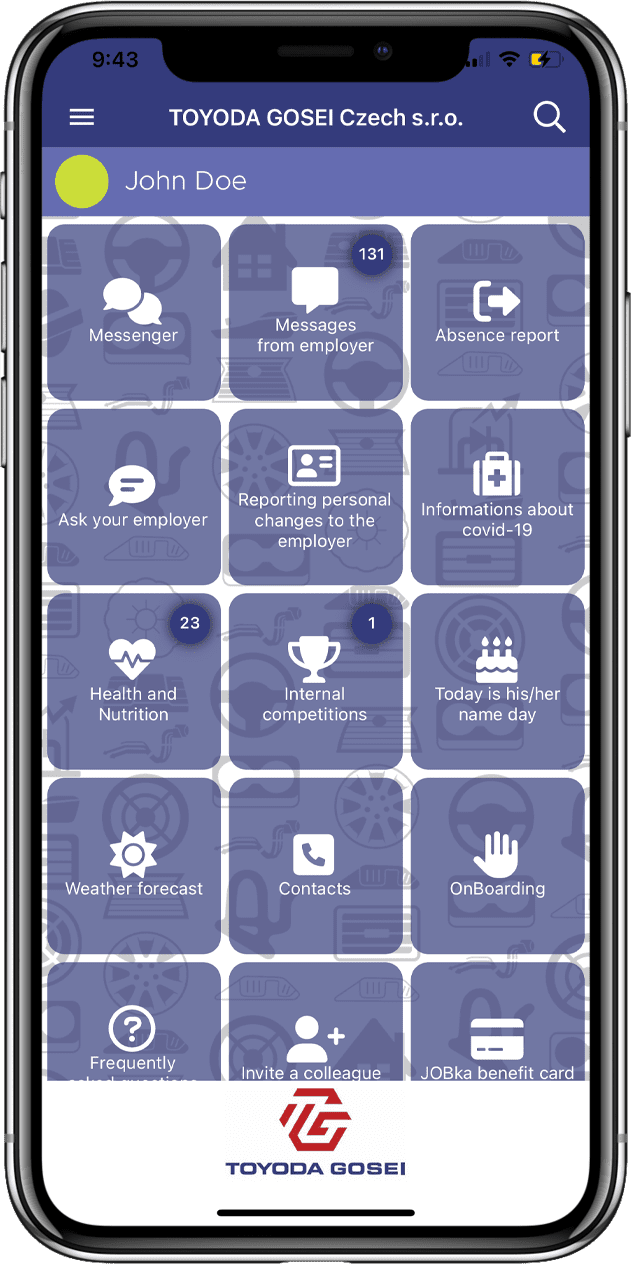 Messages delivered
to employees
We are trusted by
165 clients
We value all our clients who care for their employees' satisfaction.




















And many more...



Why should you choose
JOBka?
Modular solution
JOBka is built from more than 70 modules. We select the suitable ones and adjust them to the purpose. Each company receives a unique solution in its own company colours.
Complex utilization
JOBka simplifies the internal communication and processes within all company's departments. It can be easily interconnected with other systems you are using.
Simple deployment
We guarantee the launch of fully functional JOBka Application in 10 working days after receiving the supporting documentation. We have kept this commitment with all our customers.
Information in your pocket
JOBka has already delivered more than 28 mil. messages. All employees can easily access information from their home or workplace. Anywhere and at any time. JOBka works even without a mobile device via kiosks.
Fast return on investment
Simple operation of the application and activities automation will reflect in savings in money, time and material. JOBka enhances connection, satisfaction and motivation of your employees.
Safety and assurance
JOBka is used by 165 companies in the 8 countries with total 102 000 employees. The Application complies with GDPR, ISO 27001 and runs on high-level Microsoft Azure's platform.
Let's arrange a presentation
We will be happy to help you identify all your needs in the areas of strengthening corporate communication, digitalization, company processes or increasing
the satisfaction and engagement of your employees.