We have long been looking for a way to communicate with all employees

From the poor and chaotic communication that previously plagued the company, to effectively improving communication across the organisation and digitising key processes such as ordering lunches and providing employees with information about their shifts.

Efaflex has significantly improved the working environment for its employees. Now all employees have a simpler working life as all these key functions are available in one place.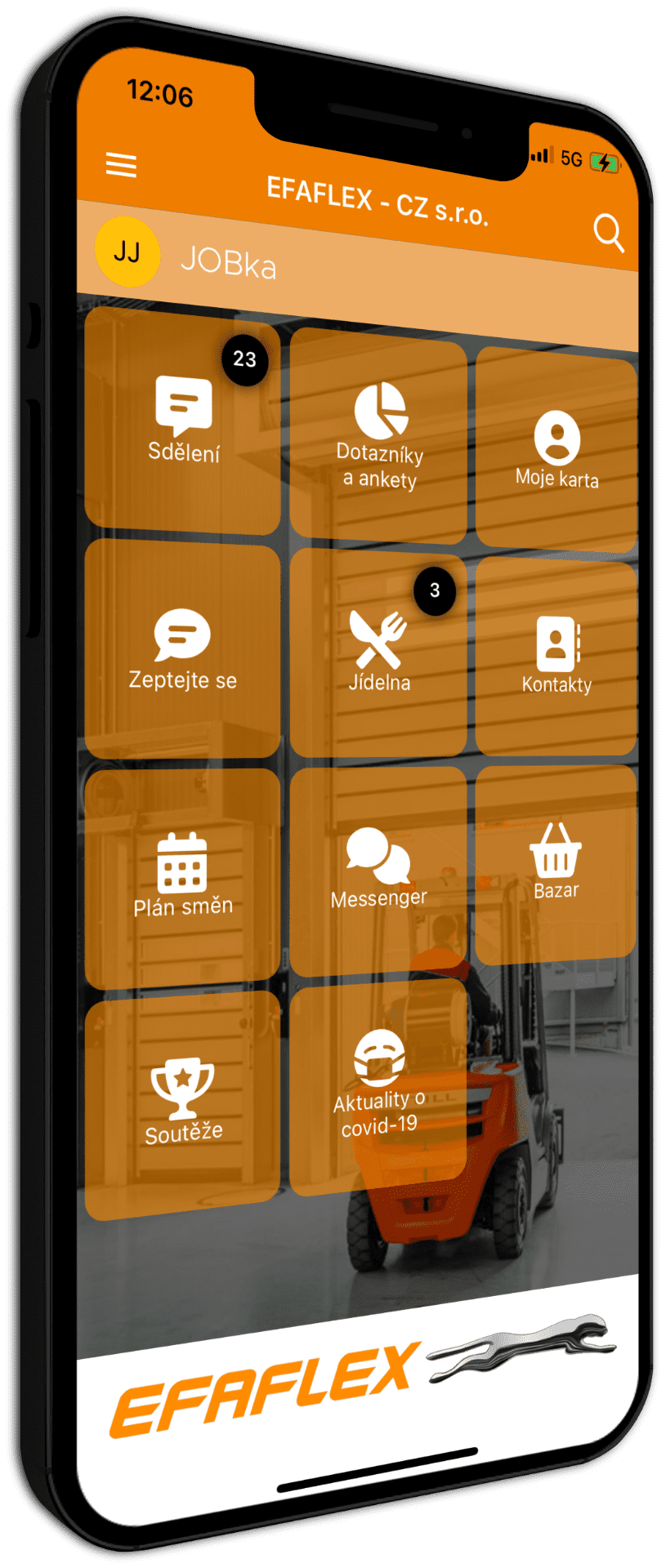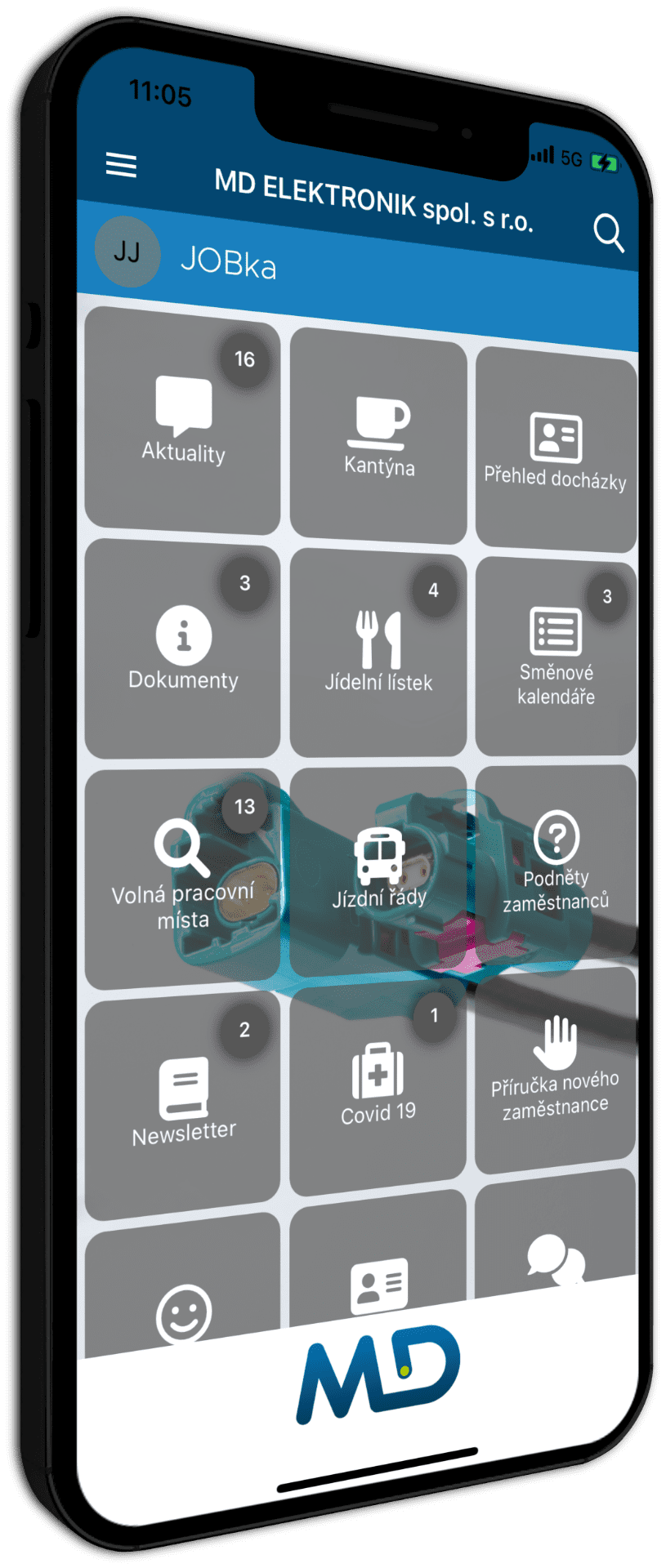 Employee satisfaction is our top priority

Do you know how to excite your blue-collar colleagues and improve employee engagement and company communication? The most reliable way to achieve this goal is the modernization and digitization of company processes, and for this we chose the JOBka application.

Thanks to this innovative application, we made available to our employees the popular module for tracking attendance, which enables a transparent and effective overview of work period.
To this we also add the possibility to order lunches directly from home, which saves time and improves the comfort of our employees. However, the greatest value comes from the ability of employees to express their opinions and submit improvement suggestions anytime and from anywhere.


We have establishments in other municipalities and have struggled with fragmentation

With JOBka, we achieve excellent results in the company. The JOBky team helped us increase the efficiency of our employees by enabling us to transparently monitor the schedule of shifts and contacts. At the same time, we improved company communication, which meant faster and more efficient transfer of information between teams and management.

Another key point was to digitize the onboarding process. Thanks to JOBce, we can provide new employees with all the necessary information and materials online, which speeds up their integration into the team and improves the overall impression of the company.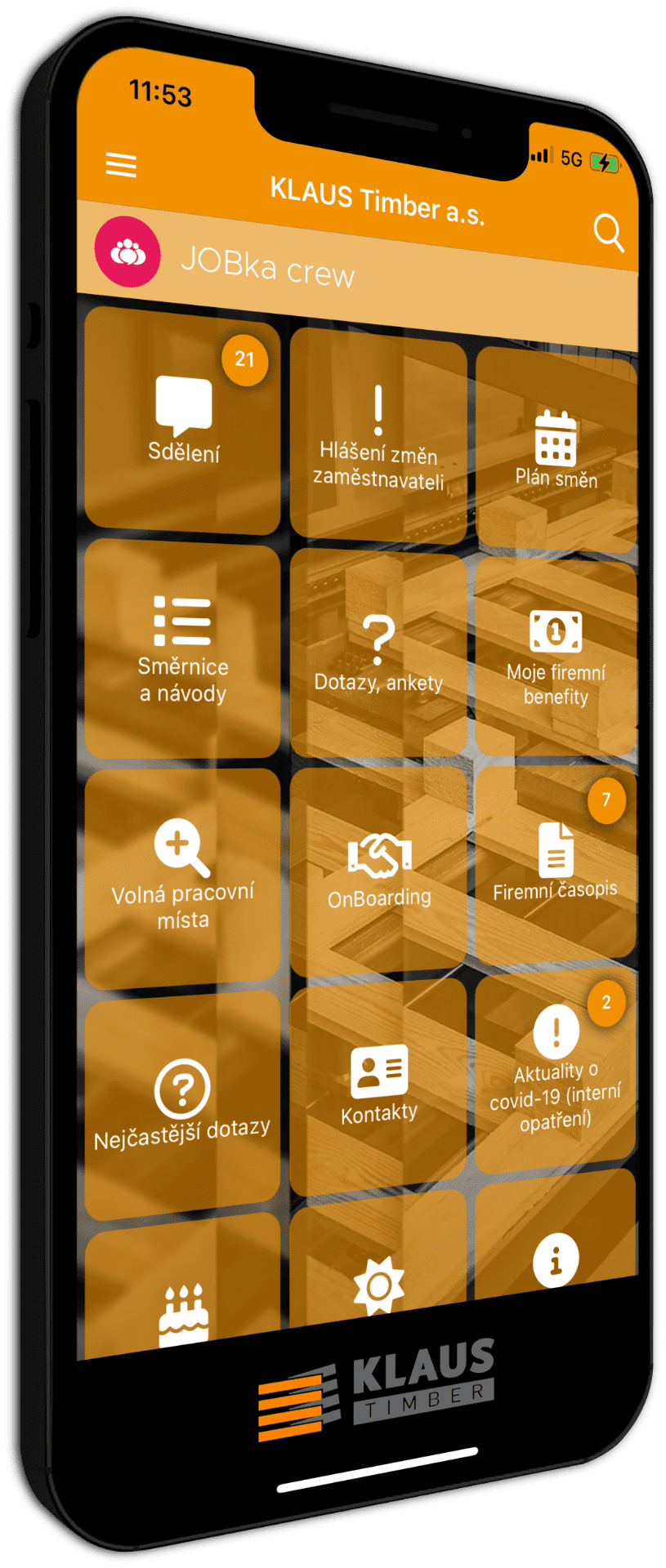 Do you also want to explore the path to success?
Fill out our form and we'll take care of everything else




Just send a request or call,
and we will contact you in a short time.

Let's find out how JOBka can help in your company

We will improve the satisfaction of your employees and company results

We will help you save not only time but also money
---
Call us:
+420 371 655 501
For technical questions, contact us here.
We are trusted by more than 170 companies in 10 countries of the world with more than 109,000 employees.